GeoTrust SSL Certificates
Established. Respected. Secure.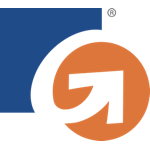 GeoTrust SSL Certificates
DV Certificates
OV Certificates
EV Certificates
Features

69/yr

246/yr

139/yr

122/yr

369/yr

342/yr

158/yr

395/yr

Domains Included
1 domain
1 domain
5 domains
1 domain
1 domain
6 domains
1 domain
3 domains
Issuance Speed†
10 minutes
10 minutes
10 minutes
1-2 days
1-2 days
1-2 days
1-2 days
1-2 days
Unlimited Server Licenses
Secures Unlimited Subdomains
Validation Type
DV
DV
DV
OV
OV
OV
EV
EV
Warranty
500K
500K
500K
1.25M
1.25M
1.25M
1.5M
1.5M
Toll Free Support
Free Reissues & Replacements
Strongest SHA2 & ECC Support
Your Company Name in the Browser
† Average issuance time, yours may take longer
Includes a GeoTrust Trust Seal for your site!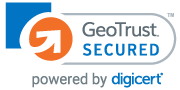 sample
Authorized Trust Seals are a clear signal of trust to visitors of your site. The "powered by DigiCert" website Trust Seal is an important visual indicator of a site's trustworthiness. In fact, a recent Frost & Sullivan study found a site seal from a respected brand is one of two primary factors internet users of all experience levels take into account when judging a site's legitimacy.
5 great reasons to buy
It's fast, simple, and convenient

Our optimized systems and processes make it quick and easy to buy, install, use, manage and renew your certificates—no matter how many you need.

We're here to help

Your security is our top priority, which is why we offer top-notch support. If you need help with one of our products, you'll always talk to a trained security expert.

We only practice best practice

Integrity is the core of trust and the foundation of our brand. Not only are our internal data systems PCI security compliant, but our business practices are WebTrust certified for: security, availability, processing integrity, confidentiality and privacy.

Get the best security at a great value

We offer a full range of 256-bit encryption TLS/SSL products to customers around the globe at the lowest possible cost, including EV, OV, DV, Wildcard and Multi-Domain SAN SSL certificates. Even better, our solutions support virtually every browser and popular mobile device.

Reputation matters

GeoCerts is an established, well respected security brand, powered by the world's top tier CAs like DigiCert, Sectigo, GeoTrust, and PositiveSSL—the most trusted Certificate Authorities in the industry.
Try it for 30-days!

Buy it, install it and try it out. Cancel for any reason within 30-days of issuance for a full 100% refund.

Fast issuance speed

Enjoy the industry's fastest certificate issuance times.

A+ rating from the Better Business Bureau!

We're celebrating our 17th year! Check out our BBB A+ rating and acreditation .
We're backed by 17 years of great service to companies and organizations all over the world. Our core principles are experience, knowledge and customer satisfaction.